About Us
St. Vincent's Foundation is the official fundraising body for St. Vincent's Healthcare Group (St. Vincent's University Hospital, St. Michael's Hospital and St. Vincent's Private Hospital).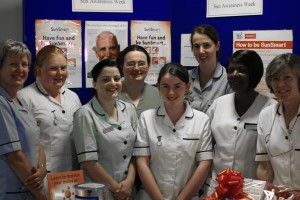 The aim of St. Vincent's Foundation is to raise essential financial support to provide critical care and urgent treatment for our ever expanding patient population.
Through research and clinical care we can significantly increase the number of people we help to recover from illness and improve their quality of life.
Improving the lives of our patients is our number one priority and is at the heart of what we do. With your help, we can make our goals a reality.
Help us make a difference today.