2013 St. Vincent's Rugby Club fundraising
23/07/2013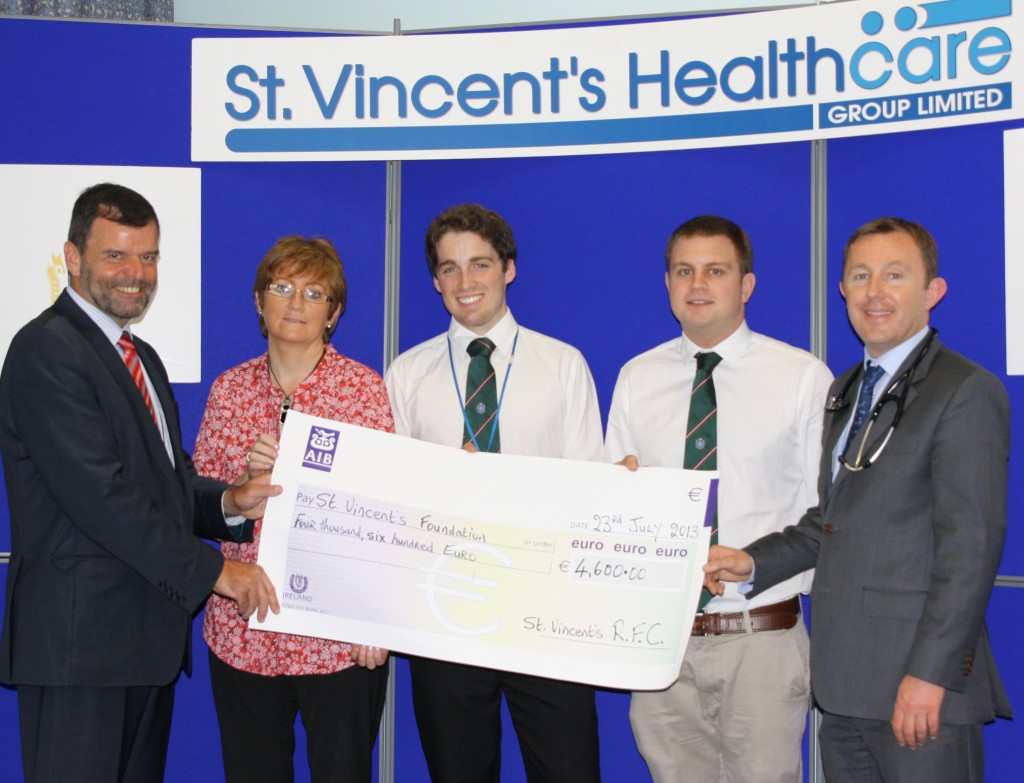 Each Year the St. Vincent's Rugby Club has supported specific causes in the hospital and this year has again been an outstanding performance. Mirroring the Club's success on the pitch, the Club contributed a fantastic sum of €4,600 to this year's supported cause – Breast Cancer Research.
The annual Club Ball was held on 1st March last. The Ball was a wonderful success with a €3,600 surplus. Our thanks for all who supported and sponsored this event
The Rugby Charity Ball committee also organised a Bag Pack in Merrion Shopping Centre on 30th March last which raised €1,000.
Our sincere thanks to Ben Creavin and his committee in St. Vincent's Rugby Club for their hard work and dedication in organising these two major events. We wish the incoming committee every success in the new season.
Return to News & Events