Arbour Hill supports St. Vincent's
29/11/2011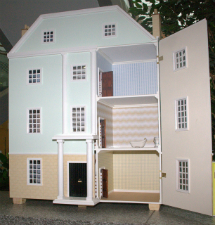 Liam Dowling, Governor of Arbour Hill Prison, and his staff believe in enabling prisoners make a positive contribution to good causes.  Over the years they have produced terrific woodwork in the prison workshop and are assisting St. Vincent's University Hospital.
Under the guidance of Gavin Bailey a team of prisoners handcrafted a magnificent dolls's house which is the centrepiece of a fundraising raffle for the new Stroke Unit in the hospital.
In addition they have constructed a nine-foot thermometer to stimulate donations for the Stroke Unit. The craftsmanship is terrific and highlights the progress made towards our target to deliver the Unit.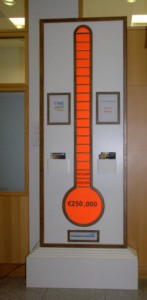 Return to News & Events