Ballingarry Friends of Cystic Fibrosis Fundraising 
06/09/2019
Seamus Kelly, and an army of family, friends and supporters, organised a series of fundraisers in July and August to raise funds for the C.F. Unit in St. Vincent's University Hospital. Together they raised €10,500 for this worthy cause.
Over a number of years Seamus has raised nearly €29,000 for C.F. support in St Vincent's as well as close to €100,000 for the wider C.F. care throughout Ireland.
On behalf of our patients we are deeply indebted to Seamus and all involved in this superb endeavour. Thank you.
The photos show the presentation of the funds in Amby's Bar, Ballingarry, Co. Tipperary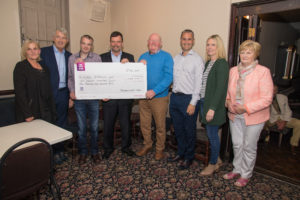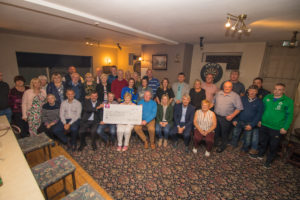 Return to News & Events