Blanket Raffle in St. Aidan's Comprehensive School, Cootehill for the Liver Unit
19/03/2019
The Transition Year students in St. Aidan's Comprehensive School, Cootehill, Co. Cavan undertook a most creative project to raise money for the Liver Unit in St. Vincent's, in memory of Karen Jackson, a former, highly popular,  student in the school.
Under the guidance of their art teacher, Ms. Genevieve Gallagher, each student produced a woollen patch of knitting or crochet. The patches were then combined to form a blanket which is, quite simply, unique and a work of art in its own right.
The blanket was raffled, in Karen's memory and raised the terrific sum of €400, which is a very welcome contribution to the hospital capacity in liver treatment.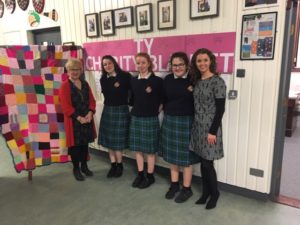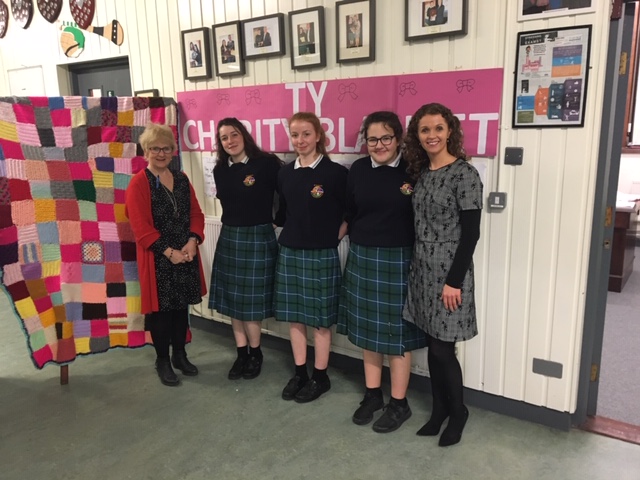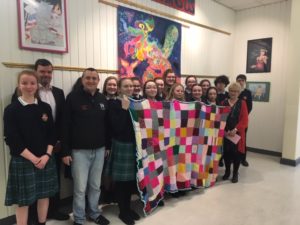 Return to News & Events