Christine Kearney's Easter Raffle 2015
30/03/2015
For many years Christine Kearney has organised fundraising raffles for Breast Cancer in St. Vincent's with huge success.
One again Christine's Easter raffle on Thurs 26th March was a great triumph. It raised €2,679.00 which is a magnificent contribution to the work of St. Vincent's.
Christine and her friends Catherine and Katie purchased all the prizes and, as always, created a wonderful presentation of them. (see photos from the day)
We want to thank everyone who contributed to this result. We owe particular thanks to the Portering staff who generated over €1,200 in ticket sales during the previous week. Our thanks to one and all.
We are grateful to everyone who bought tickets and our thanks to one and all.
Prizewinners included members of staff, visitors and patients.
Finally, the greatest thanks goes to Christine Kearney. This great lady has raised over €18,000 in recent years for Breast Cancer care and research in St. Vincent's. She has also brought great colour and fun to the events in the hospital with her friends Catherine and Katie.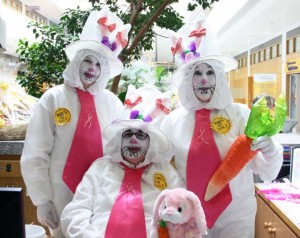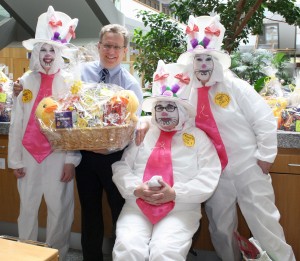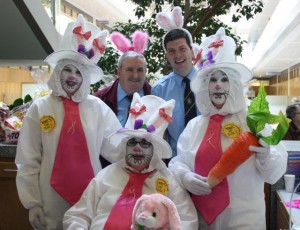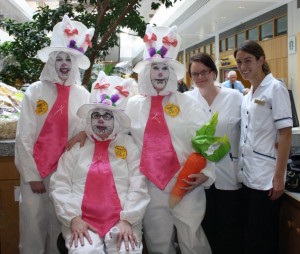 Return to News & Events