Christmas Concert fundraising for St. Vincent's
31/01/2020
In memory of the late Paddy McDermott, his family organised a Christmas Concert "Oh Night Divine" which took place in St. Mary's Church Carlow on Saturday 14th December last.
The Carlow Nationalist reported on the event, describing it as "A wonderful evening of music in memory of a much loved local man for a very worthy cause".
Paddy's daughter Kathleen was joined by fellow sopranos Aisling McCarthy and Helen May along with mezzo sopranos Sarah Kilcoyne and Emma Jungling, tenor Oisin O'Dalaigh, baritone Andrew Johnston, pianist Aoife O'Sullivan and many more.
This event raised an outstanding amount of €5,700, which will be used for the benefit of St. Monica's Ward here in St. Vincent's University Hospital.
 We are hugely grateful to Paddy's wife Maria, extended family, friends and supporters, including the Lions Club, for this wonderful support.
Pictured is Maria presenting the proceeds to Karen Screene, Manager of St. Monica's Ward and John Hickey, St. Vincent's Foundation.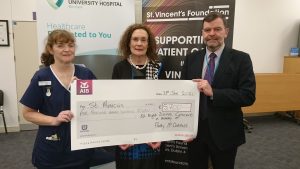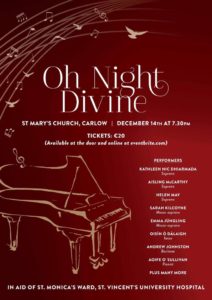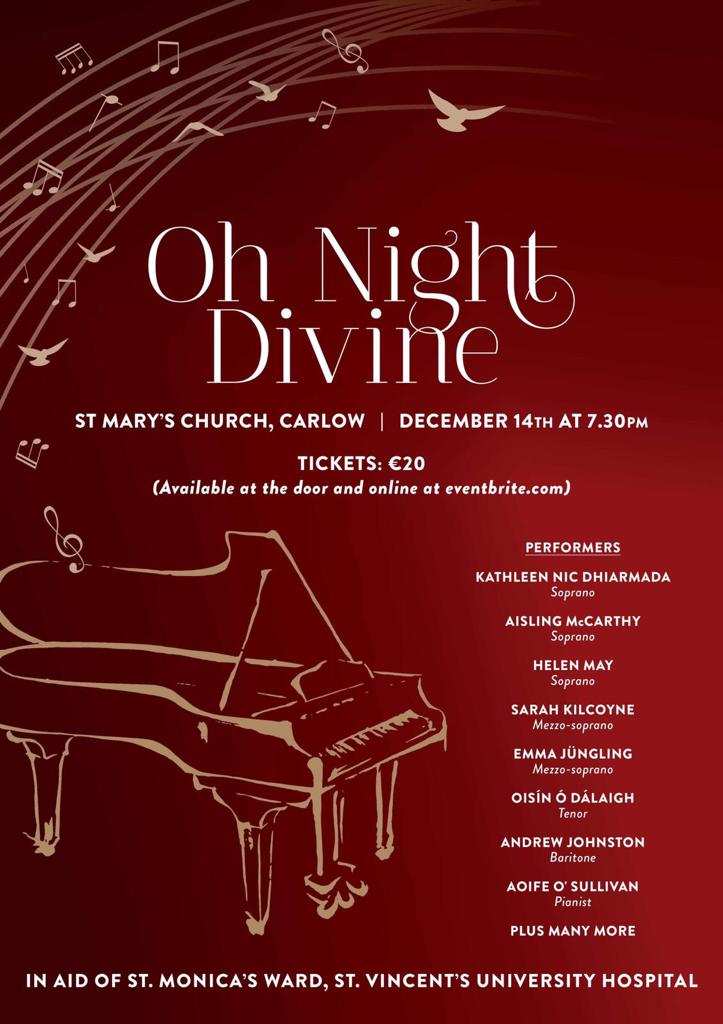 Return to News & Events