Dublin Marathon fundraising for the Liver Unit:
23/11/2012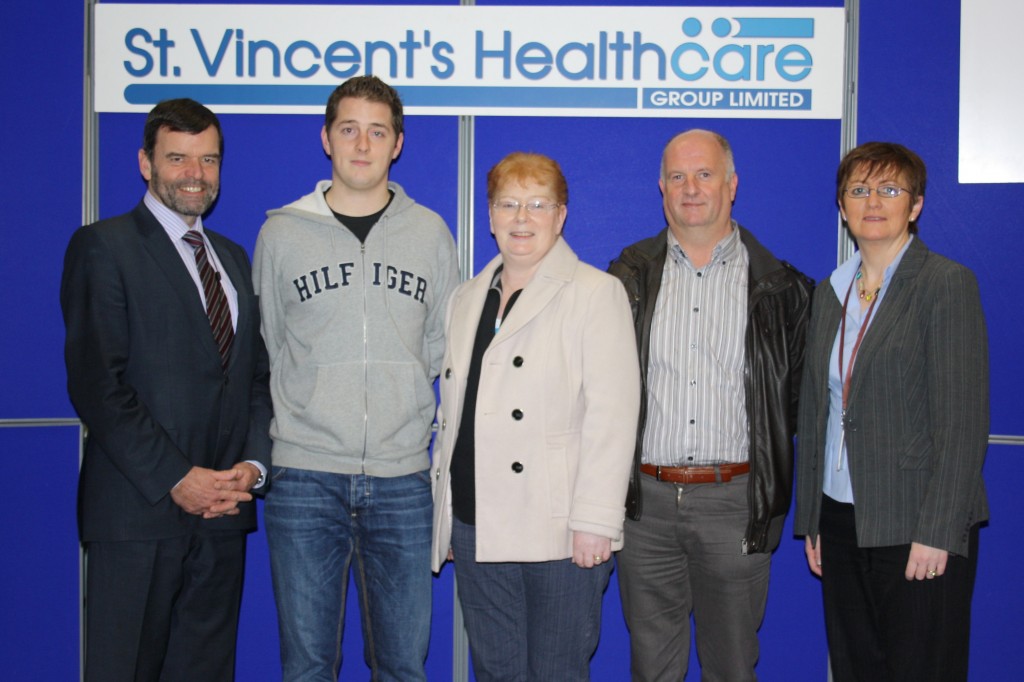 Congratulations to Patrick Noonan and his aunt Ann Hanily who undertook this year's Dublin Marathon to fundraise for the Liver Unit. Together they raised the magnificent sum of €3,407.00 for the Liver Unit through their MyCharity.ie fundraising page and offline sponsorship.
 Patrick's mother Tina had a liver transplant here in St. Vincents in June 2012. Patrick recently called in with his mother and his father Tony to present his sponsorship proceeds. In their MyCharity fundraising page they highlighted Tina's gratitude for the wonderful care and attention she received in both the Liver Unit and I.C.U. following her emergency transplant operation.
Return to News & Events