Fundraising for Cancer Research by Tara Mines staff
02/10/2013
Our thanks to John Davey and colleagues working in Boliden Tara Mines in County Meath for raising €905 for Oncology Research here in St. Vincent's.
John & his friends organised a 50km Cycle in County Clare recently in memory of their late colleague and friend John Galvin, who was treated in St. Vincent's. John was a very popular staff member in Tara Mines and this was a tribute to him.
We are grateful to the management in Boliden Tara Mines who supported and contributed to this fundraising effort.
Again our thanks also to all the Underground Electricians and staff in Boliden Tara Mines who were associated with this fundraising.
Pictured are the Boliden Tara Mines group with the initial cheque for €500, which was part of the wonderful final figure of €905. A great contribution to cancer care here in St. Vincent's.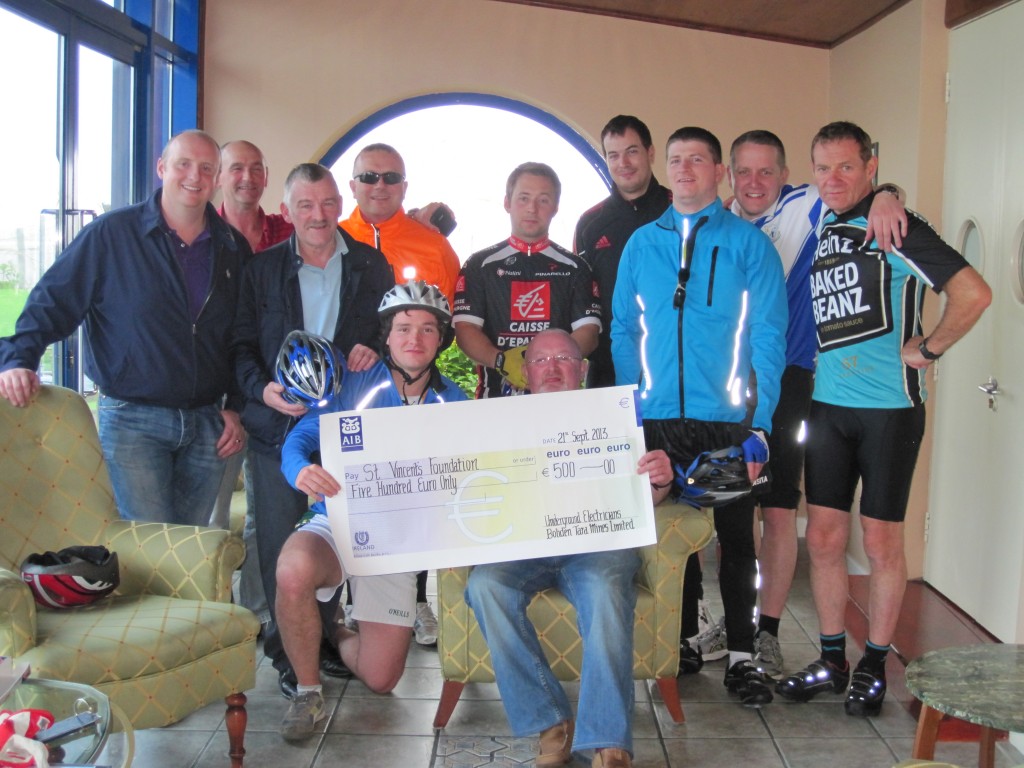 Return to News & Events