Help make a difference in the future, leave a legacy
09/09/2016
Best Will Week 2016 starts on 31st October.
This Best Will Week, St. Vincent's Foundation and the other 70 charities of the My Legacy group, asks you to continue to support us by making or updating your will and, once family and friends have been looked after, to include a legacy gift to St. Vincent's Hospital.  It can be large or small but it will make a difference to supporting patient care and research in St. Vincent's in the future.
Mylegacy.ie was established in 2003 by a small group of Irish charities who knew at first hand the impact a legacy or bequest can have on the work of a charity and yet research shows only 35% of people living in Ireland have made a will.  Since then, Mylegacy.ie has grown to an umbrella group of over 70 Irish charities who work together to promote the importance of making a will and to ask people to consider leaving a legacy to a favourite charity once all other important personal decisions have been made.
You can learn more about leaving a gift to St. Vincent's Foundation and find a local participating solicitor for Best Will Week online at www.mylegacy.ie  If you want to contact St. Vincent's in relation to a legacy gift, please call us on 01-2215065.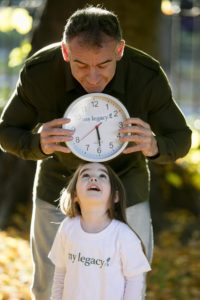 Return to News & Events