One of our youngest fundraisers to raise money for St. Anne's Oncology
17/06/2016
Ten year old Jack Carey from Kilmacanogue, County Wicklow is taking part in the Junior Hell & Back Challenge in Kilruddery on 11th September 2016.
Jack is fundraising for St. Anne's Oncology in St. Vincent's where his grand-dad is a patient.
Hell & Back Junior Ireland's toughest physical and mental endurance challenge for Children and Teenagers, is a fun and exhilarating obstacle course mud run for kids/teens seeking the ultimate adventure.
If you would like to support Jack, please log onto his charity fundraising page at
https://give.everydayhero.com/ie/hell-and-back-junior-2km-with-obstacles
Best of luck to Jack, with our grateful thanks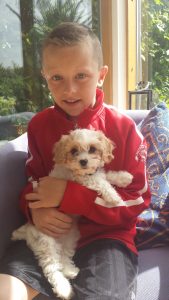 Return to News & Events