Poetry in support of St. Vincent's
23/02/2023
St. Vincent's was fortunate recently to be the beneficiaries of an unusual fundraiser.
We were delighted to receive a most generous donation of €4,000 from Prof. Gerald Dawe and Mr. John Behan. The donation was from profits raised from the sales of a book of poems, titled "Revenant", which was a collaboration between Prof. Dawe, who wrote the poems and John Behan, Sculptor who provided the animations.
The wishes of the donors was that this gift be used for Oncology Nurse Education in St. Vincent's Private Hospital.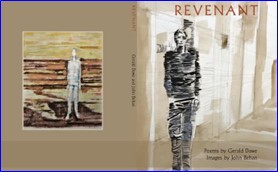 Return to News & Events