Remembrance Run Phoenix Park
07/01/2014
In memory of Moira Furey, who died in St. Vincent's in December 2012, her husband Dermot and nearly 300 family and friends took part in the 2nd annual Remembrance Run in the Phoenix Park on 10th November 2013.
Together they raised almost €13,000 for Pancreatic Cancer care in St. Vincent's.
We are truly grateful to Dermot and everyone involved for this exceptional generosity which was also a huge tribute to Moira.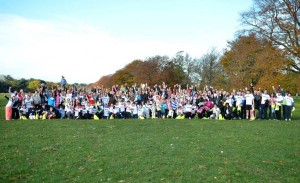 Return to News & Events