Saranne Flaherty's Transplant 5th Anniversary Party in aid of St. Vincent's Hospital Liver Unit
06/12/2016
 Saranne Flaherty from Claregalway, County Galway is a good news medical story.
 She recently celebrated the 5th Anniversary of her Liver Transplant and marked the occasion with a party for family and friends.   Donations were made at the event to support the Liver Unit in St. Vincent's and €1,050 was contributed in support of patients and patients.
 The Flaherty family have already been terrific supporters of the Liver Unit, raising almost €5,000 previously and we are delighted with this further support.
 Our best wishes goes to Saranne and her family.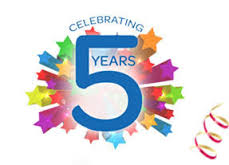 Return to News & Events