St. Vincent's Rugby Club Charity Ball 2015
21/02/2015
The St. Vincent's Hospital Rugby Club has had unprecedented success in recent years dominating the Hospitals Cup.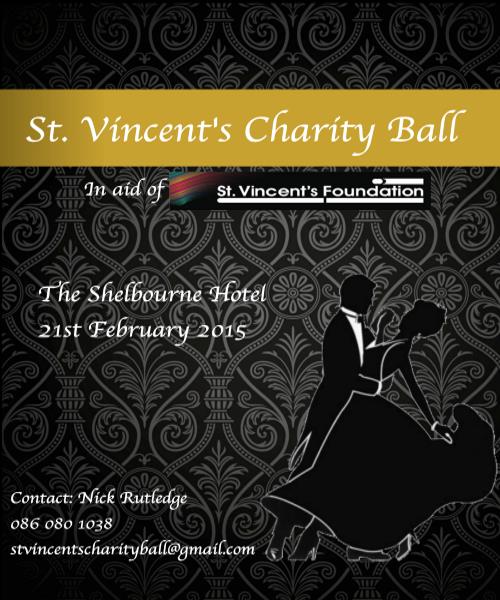 Off the pitch as well the energy and generosity of the Club members has been spectacular. Each year they have organised a Spring Charity Ball to raise funds for causes within St. Vincent's Hospital. This year's Ball was held on February 21st in the Shelbourne Hotel.
Lead by this year's Secretary Nick Rutledge and President Dr. John Holian the hardworking committee spared no effort in ensuring a sell-out event and raised €3,500 to be shared by the Emergency Medicine and Cardiology units here in St Vincent's.
A big thank you to all concerned in this great event on behalf of our patients.
Return to News & Events