TESCO Merrion Shopping Centre – Community Fund donation for Breast Cancer services
10/07/2015
Our thanks to TESCO Merrion Shopping Centre for again nominating St. Vincent's under their Community Fund scheme. Breast Cancer services in St. Vincent's were nominated as one of their chosen charities in April.
Helen Parsons (pictured below) on behalf of TESCO Merrion presented €546.13 for this most worthy cause.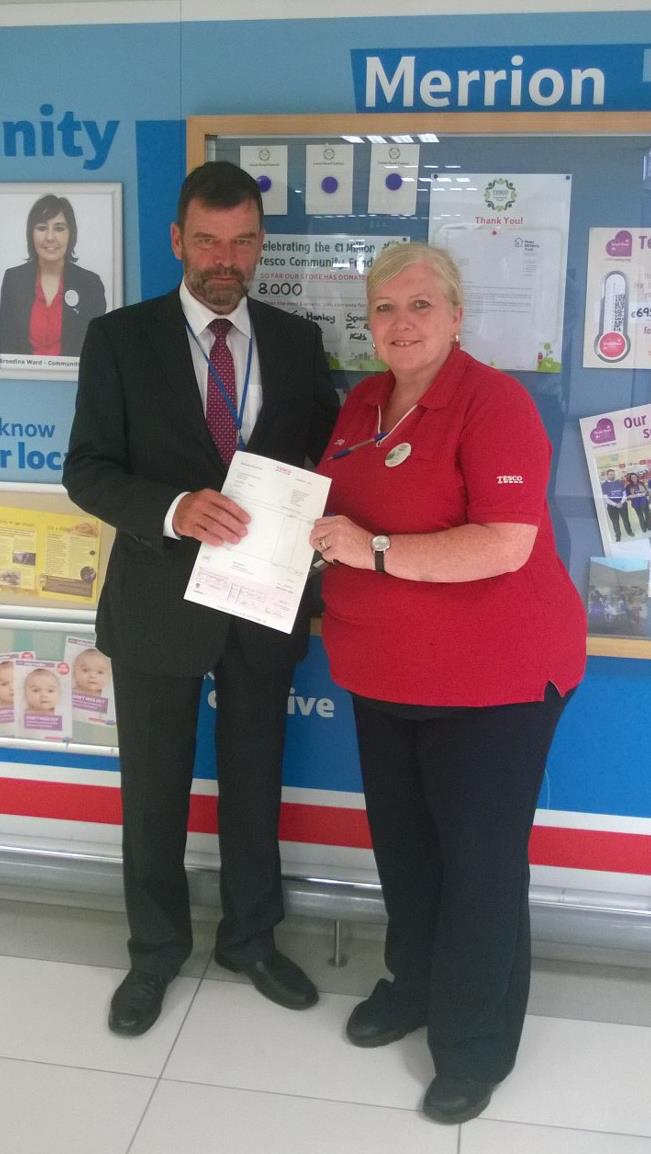 We are really grateful for the continued support of TESCO's. This award is the third we have received for specific causes in the hospital from their Community Fund.
Return to News & Events