UCD Med Day 17th October 2014
09/10/2014
For many years now the medical students of UCD and their supporters have organised a fundraising day for various charities including St. Vincent's.
This year it takes place on Friday October 17th. On that day over 600 people will be involved doing bucket collections and busking to raise money.
St. Vincent's is always one of the selected charities and the contribution of the UCD Med Day is very important to us.
No doubt you will see the collectors in their distinctive blue and white shirts on the roads near the hospital. Please support them in any way you can.
You can also contribute to the Med Day at http://www.mycharity.ie/event/ucd_med_day_2014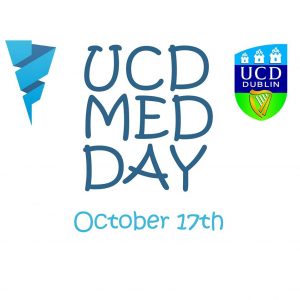 Return to News & Events