Wicklow Half Marathon fundraising by the Flood family
22/03/2015
In memory of Carol Flood from Ringsend, her family ran the Wicklow Half Marathon on the 22nd March last (see photo below). The team comprised of her brother Tony, sister Liz, niece Nichole and nephews John, Anthony, Derek & Thomas.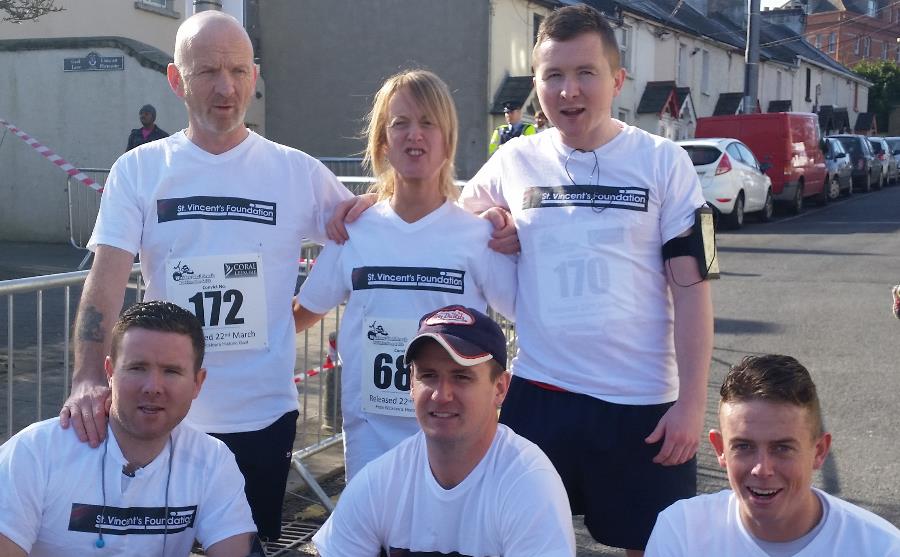 €1,385.85 was raised for the Mary Aikenhead Suite in St. Vincents where Carol was cared for in her final days.
The family want to thank all who generously supported their fundraising initiative.
On behalf of our patients we thank the Flood family for their generosity in seeking to help others, as they cope with their loss.
Return to News & Events