News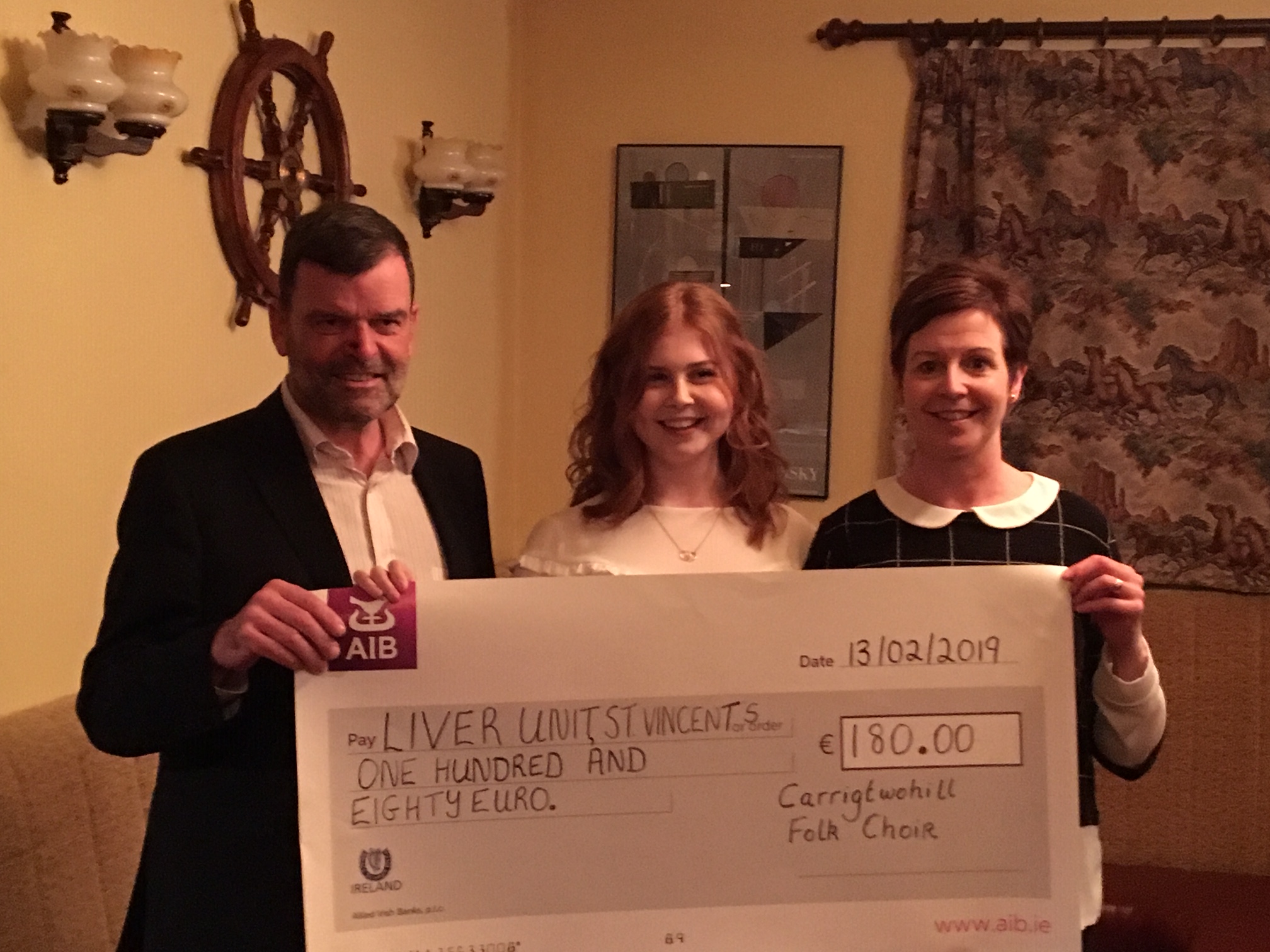 St Michael's College Support for St. Vincent's
18/02/2019
Over the years, the transition year students of St. Michael's College have been exemplary fundraisers for a number of charities, including St. Vincent's Foundation.  Their generous contributions to St. Vincent's...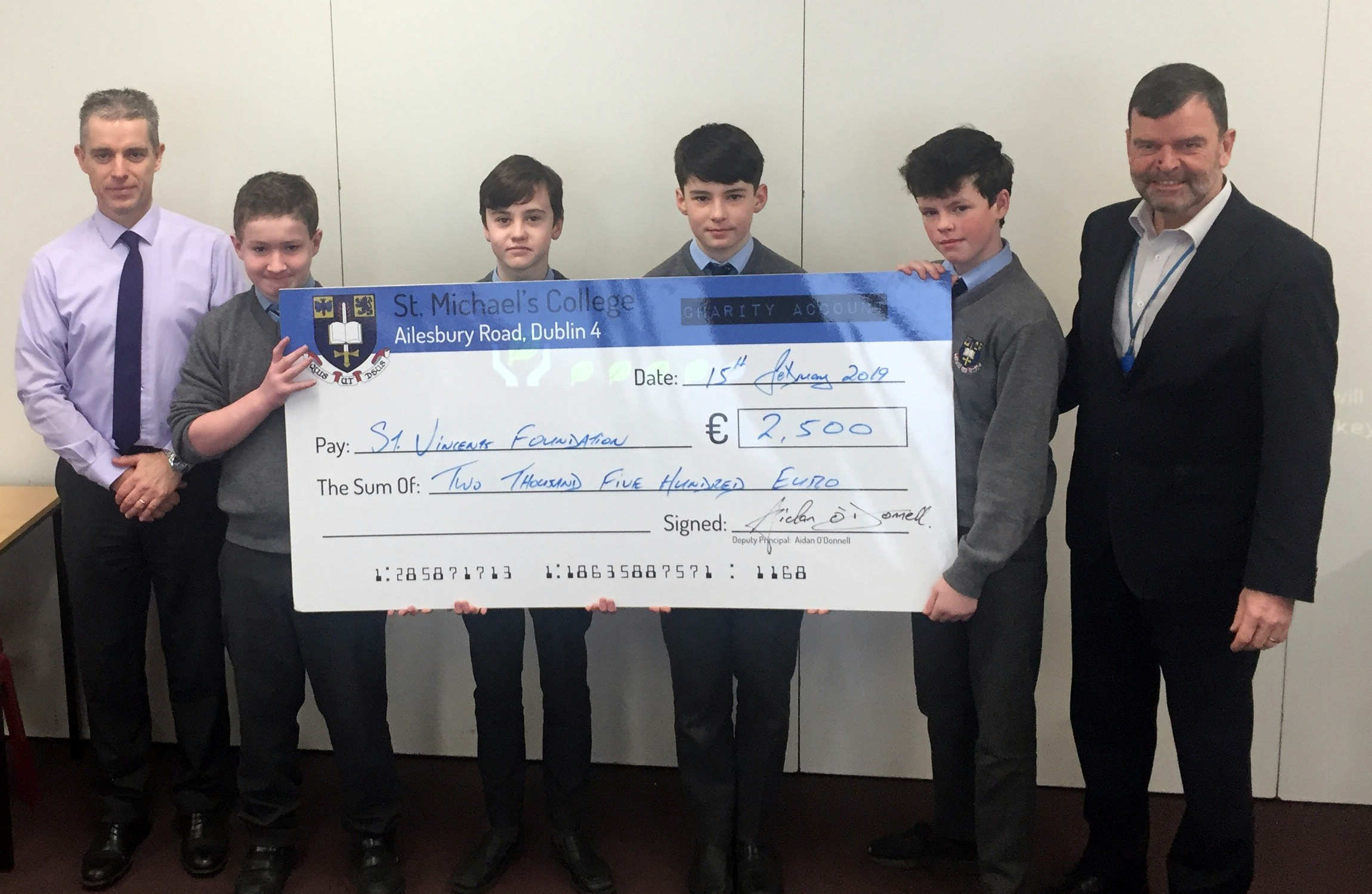 Irish Pensions & Finance support
12/02/2019
Irish Pensions & Finance has been a welcome and consistent supporter of St. Vincent's Foundation over the years. Colin Whelan from the firm recently presented a cheque for €1,000, for...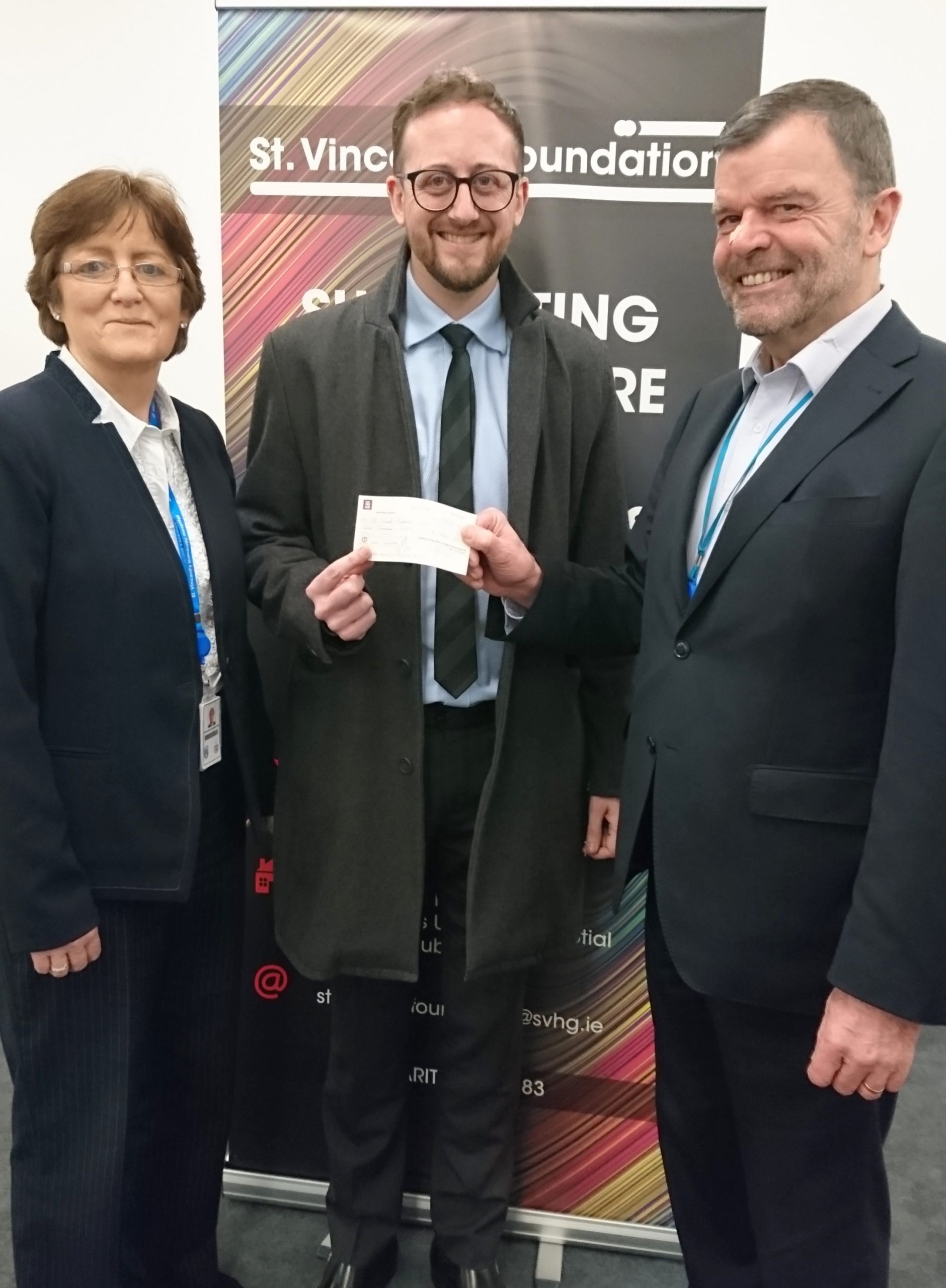 Remembrance Run 11th November 2018
28/01/2019
The Remembrance Run in the Phoenix Park has very quickly become an important feature in the calendar of sponsored events.  St. Vincent's is fortunate to have a large number of...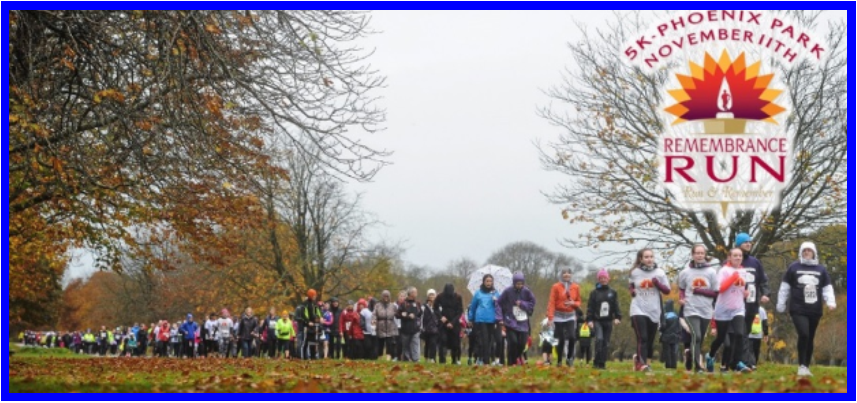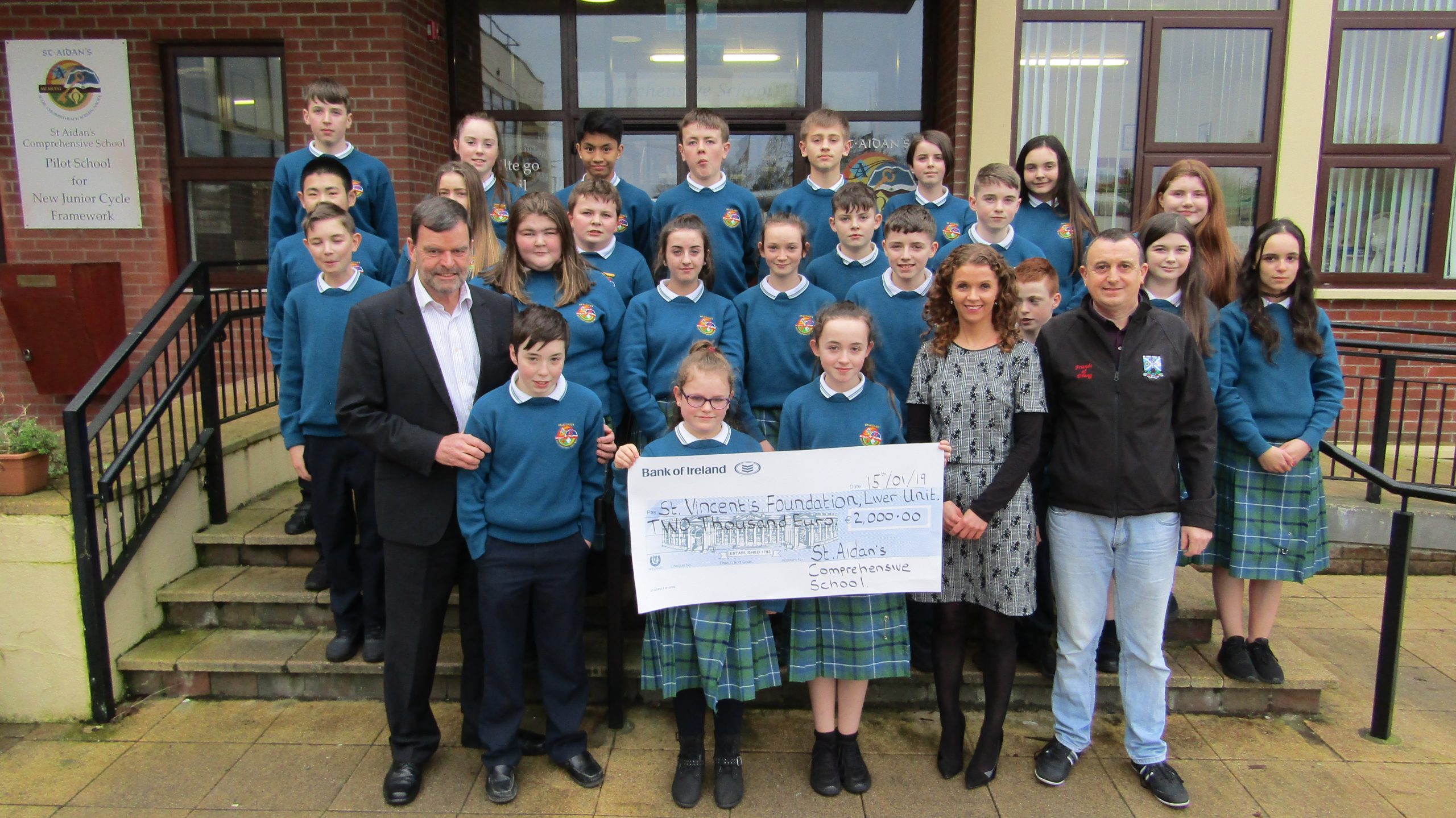 Donation for Pancreatic Cancer Care & Research
10/01/2019
In memory of their dear mother Evelyn Stewart R.I.P., her daughters Linda & Sandra travelled from Donegal to present funeral donations of €1,050. These funds are a welcome contribution to...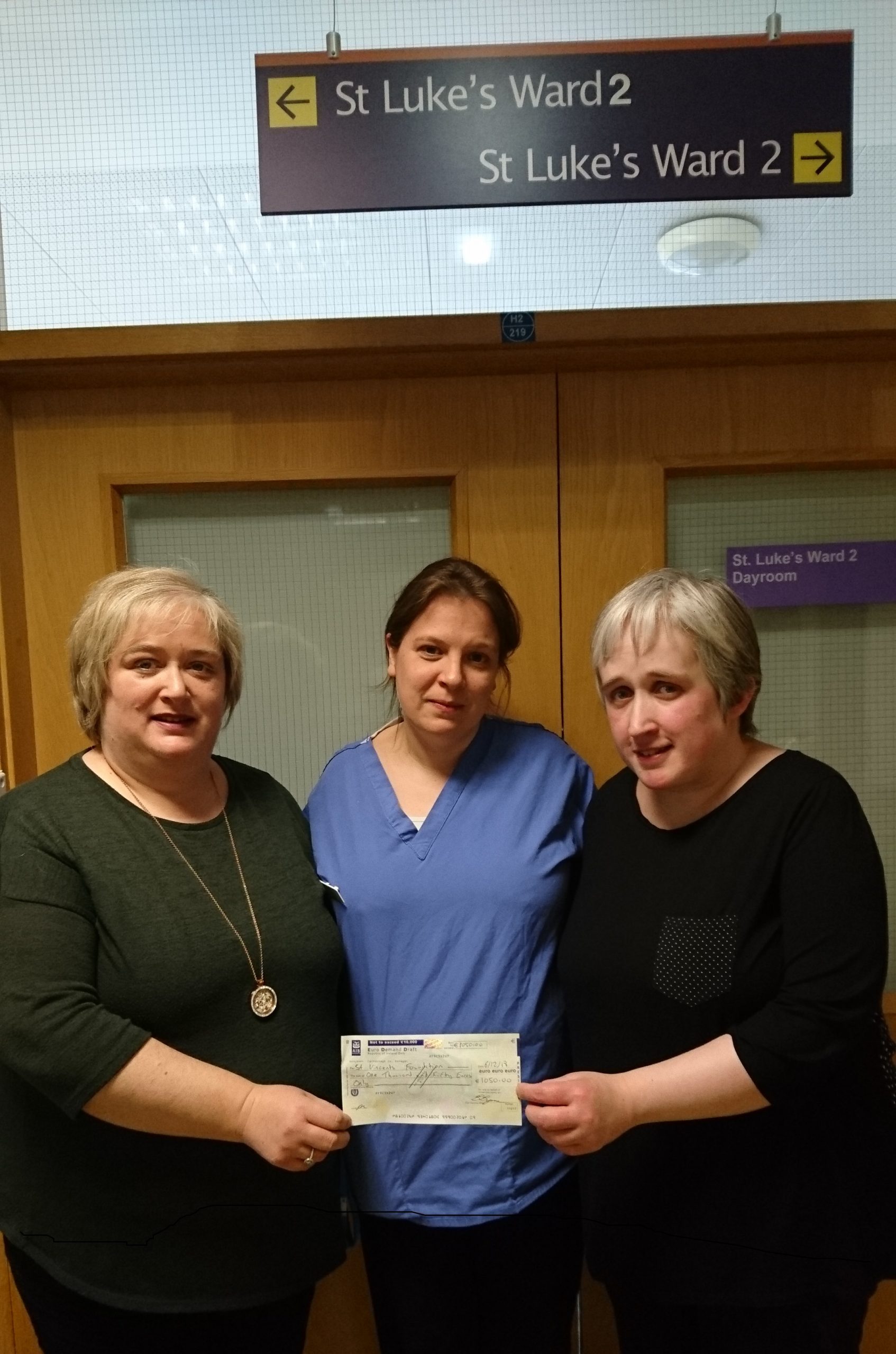 Aoife Sully's Liver Transplant Event
09/01/2019
On New Year's Eve, Aoife Sully organised a disco in Wall's/The Priory in County Kildare to raise funds for the Liver Transplant Unit in St. Vincent's.  Accompanying a fantastic hamper...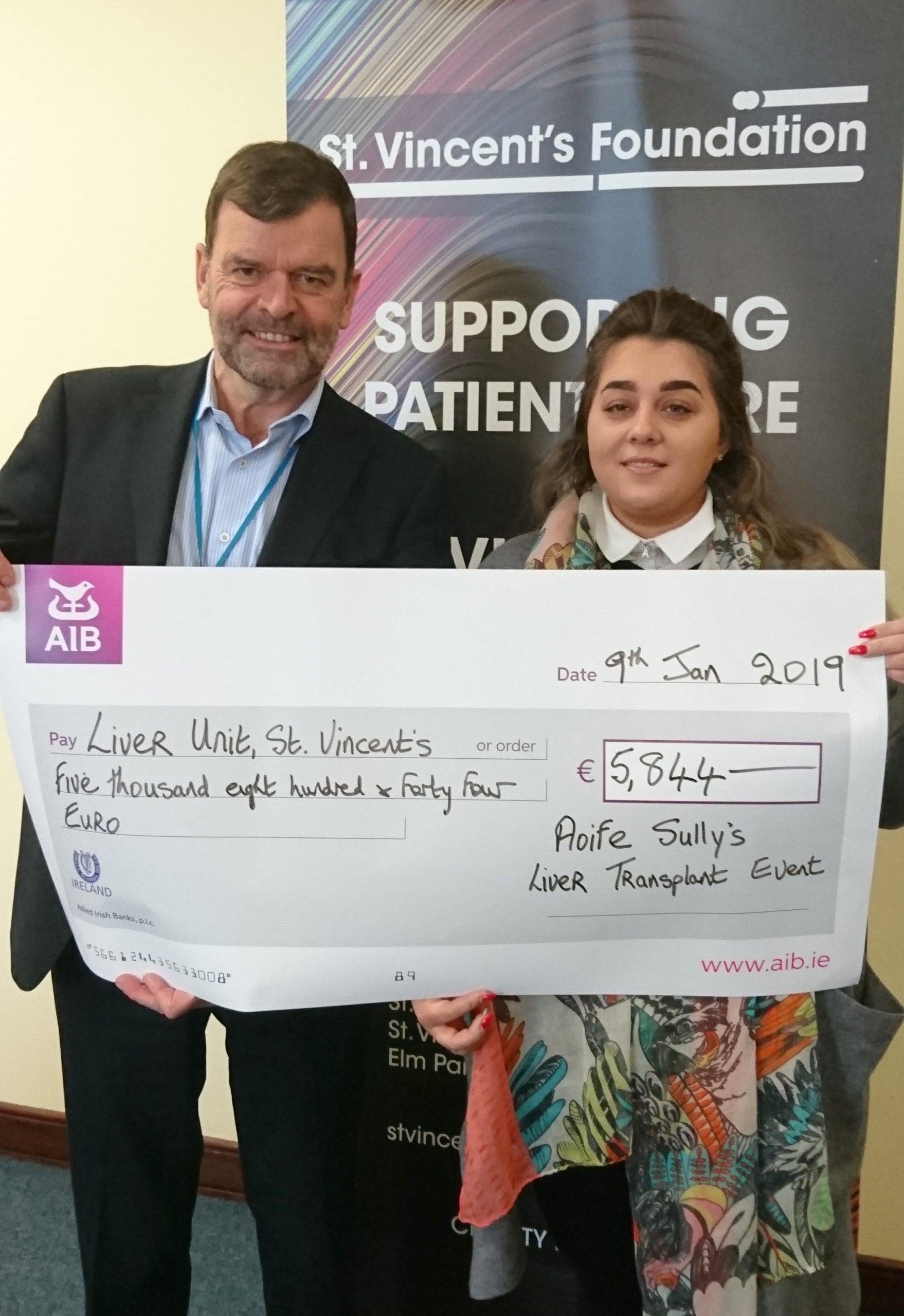 Coffee Morning in memory of Margaret McKeon
07/01/2019
Last October, in memory of her dear friend, Margaret McKeon R.I.P., Carmel Quinn from Booterstown organised a Coffee Morning to raise funds for Pancreatic Cancer care and research here in...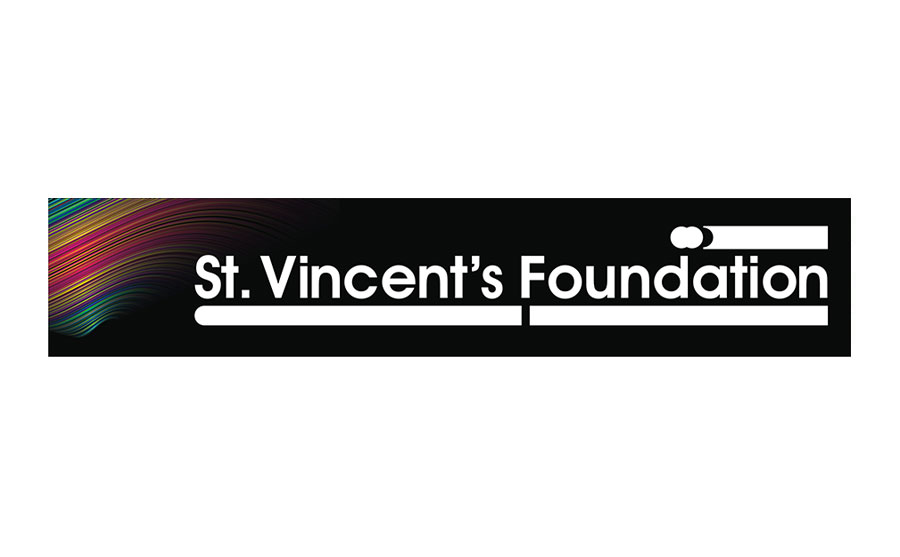 Christmas Cards & Raffle for Cancer Care
20/12/2018
Our 2018 Christmas Cards and Christmas Raffle campaigns were in support of Cancer Care in St. Vincent's. The Christmas Raffle Draw took place on Wednesday 19th December. Thank you to...